The dedicated tough resin for engineering , prototyping and small batch production.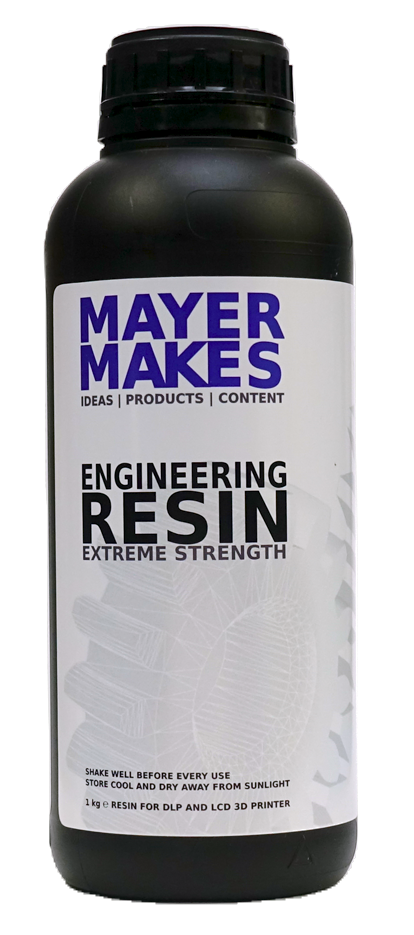 MAYER MAKES Engineering Resin is a dedicated 3D printing resin for mechanical prototyping, engineering and small batch production.
It is incredibly tough and impact resistant compared to normal "tough" resin.
Made in Austria and available at a very reasonable price compared to competing products.